Why should I remove my tree?
Tree removal can be necessary for a variety of reasons. In some cases a tree will be removed for aesthetic purposes. In others, you may want to replace the current tree with a different species. In some cases the tree can pose a very real threat. For example, the tree could be:
Dead or dying
Damaged beyond repair
Too close to a common structure such as house or sidewalk
Damaging a building's foundation severely
In all of these cases, we suggest that the tree be removed as soon as possible.  When in doubt, a tree risk assessment will determine the exact risk that a tree poses to your property. When removing a tree, every standard set by the International Society of Arboriculture should be met to ensure safe and efficient removal. There is no tree too big or too small for our services. After a tree risk assessment has determined that the tree must go, Richmond Tree Care will take care of the rest.
The Dangers of a Hazard Tree
Dead, damaged, and dying trees pose a serious threat to all surrounding areas. This includes houses, cars, businesses, and most importantly, people. Hazard trees, if not attended to with the proper care, can potentially have their branches come crashing down to anything below without notice.  A large tree branch can weigh thousands of pounds and cause heavy damage to anything in its path.  With a weak root structure, an entire tree can topple over.  In addition to risks above ground, the damage that a tree's roots can do to a building's foundation can be extremely costly if not addressed before hand.
Tree Removal | First-Person View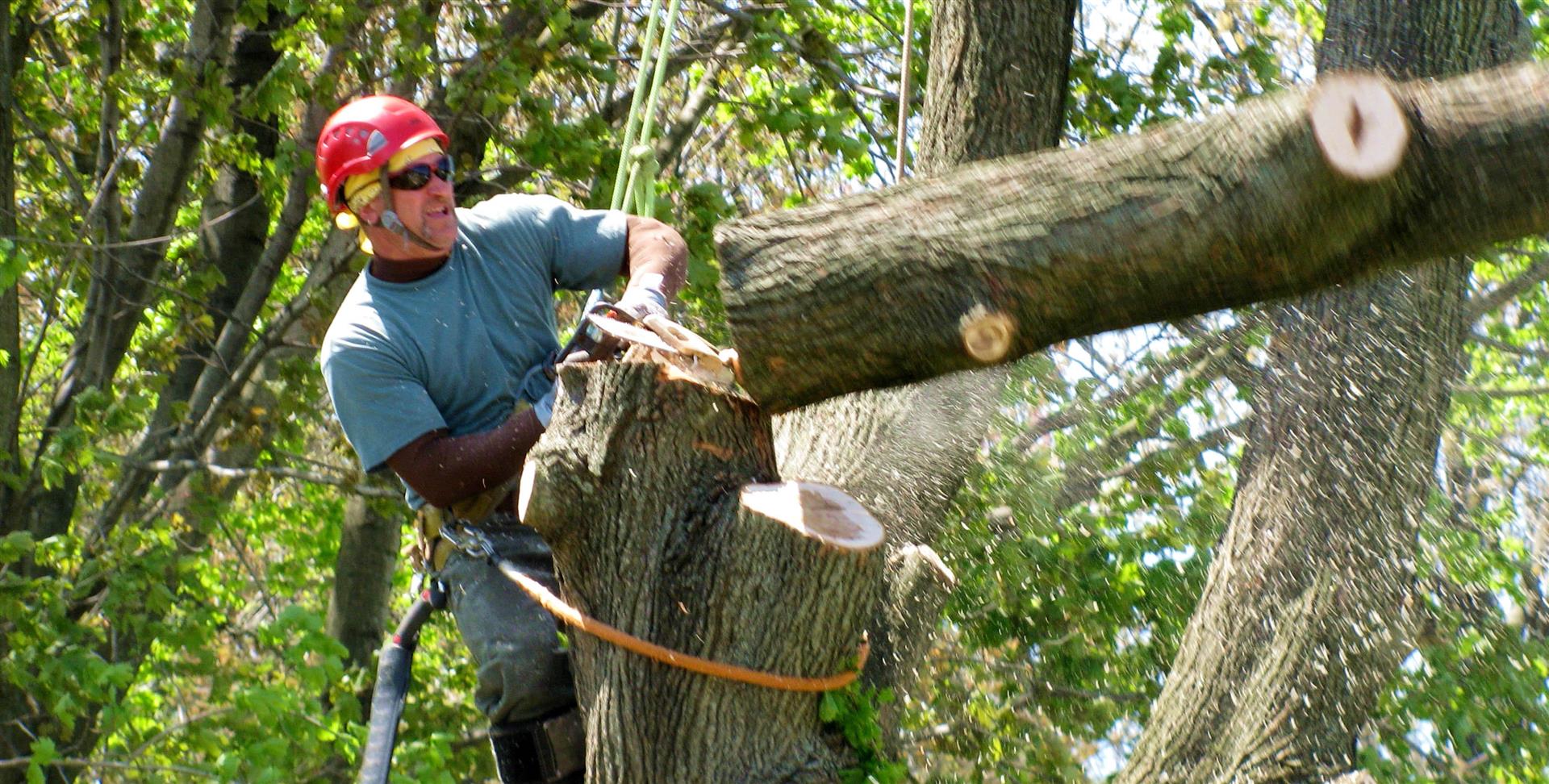 How do you know if a tree should be removed?
It is hard to tell if a tree should be removed simply by looking at it. Only a certified and trained arborist will be able to tell exactly when a tree should be removed. Our team of arborists will happily perform a low cost risk assessment for any tree on your property. These risk assessments are comprehensive and take every potential problem into account.
Call us or fill out the free quote form for our tree removal service or a tree health assessment.
Tree Removal Service Locations
We serve Richmond BC and the surrounding cities including Vancouver, Delta, Ladner, Tsawwassen, Burnaby, Surrey and New Westminster.