Do I need my trees trimmed?
Tree trimming may be necessary for a couple reasons. First, you may want to trim your trees, hedges or shrubs to keep them shaped well and looking aesthetically pleasing. Second, trees may require trimming to keep your trees away from sensitive areas such as away from your roof, window, home, power lines, or simply from growing too high.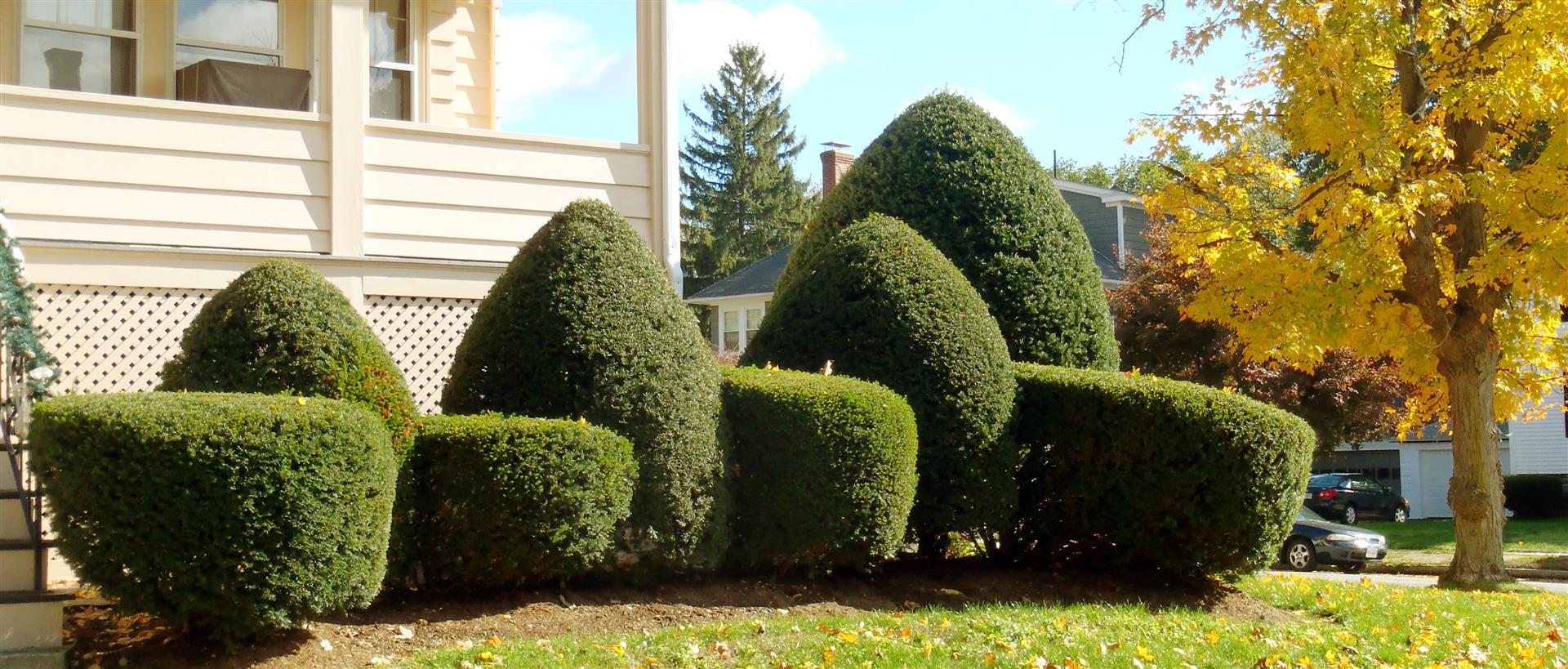 Trimming and Pruning… What's the difference?
While the main goal of pruning is to promote good tree health and branch structure, tree trimming focuses on maintaining a designed shape or form of a tree, and usually applies to shrubs and hedges. As it is always a good idea to keep tree health in mind when cutting/trimming branches, trees are usually trimmed and pruned at the same time. All of the trees we trim are done with certified arborist on staff to make sure the trees will remain healthy after the job is done.
When is the best time to trim my trees?
Depending on the plant to be trimmed, trimming is usually done once or twice a year. Although trees can be trimmed at any time of the year, it's suggested that you trim your trees in the Fall or Winter months when the trees are dormant. This is better for the trees and it will also likely save you some money since it's easier for us to trim trees with less foliage to deal with. Of course, this applies to some tree species more than others.
Tree trimming tips from an arborist
Trees near power lines?
In cases where trees on your property are situated close to power lines, BC Hydro may contact you and send a contractor to trim trees away from power lines for you free of charge. Trees are kept clear of any power lines to prevent fires, damage to property or power outages. If a hedge or any part of a tree is within 3 metres of a power line, you may call BC Hydro for assistance at (604) 244-9376.
Tree Trimming Service Locations
We serve Richmond BC and the surrounding cities including Burnaby, Vancouver, Delta, Tsawwassen, Ladner, New Westminster and Surrey.